Hey, folks!  Join Jen Fox and me for our Upcycled Musical Instruments Workshop this Saturday at 1450 Ocean! We'll be bringing along some of our own inventions, including geometric string instruments, motorized pan pipes, and a spinning noisemaker. You can bring your own materials, maybe a big box for a string bass, or keys for a chimes mobile, or you can help me build a giant multi-material marimba from a recycled trellis. Whatever your inspiration, we will help you make it a reality.
Saturday, Sepember 20th, 1:00 – 2:30pm
1450 Ocean Ave. – Camera Obscura Santa Monica
Cost: $10
Register here!  Pre-registration guarantees you a spot and makes the musical muses happy.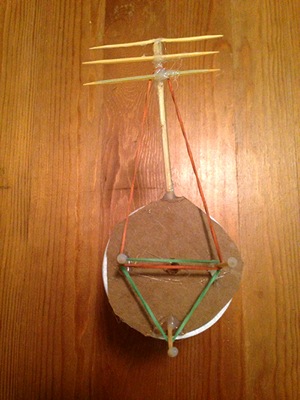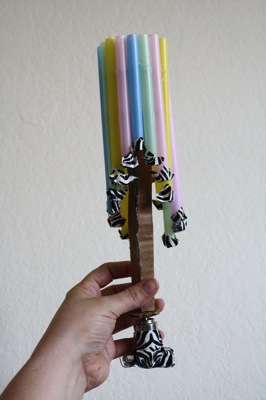 Music, that universal medium! We're lucky in that there are innumerable ways to create music using diverse, non-traditional materials. Let's explore sound and basic design principles to build a personalized instrument from recycled materials – come away with a set of wind chimes, a children's toy, and/or the confidence to teach others how to upcycle! 

Please bring 1-2 items traditionally considered "trash" out of which to build an instrument – we'll also bring some starter materials. Things to consider when choosing your materials: most instruments need a hollow area to resonate from, chimes require suspension, many wind instruments use reeds, etc. Consider the components and design of existing instruments to help direct your materials search. Suggested materials: packaging, cardboard boxes (intact), glass bottles, jars, metal scraps or other metallic objects, paper/plastic/styrofoam cups and plates, string/yarn/twine/rope, straws, etc. We will facilitate the process, provide supplementary materials and examples of recycled instruments. Let's tinker! Mostly we'll be using hot glue guns, drills and other non-intimidating tools, and we'll help you use anything you're unfamiliar with.